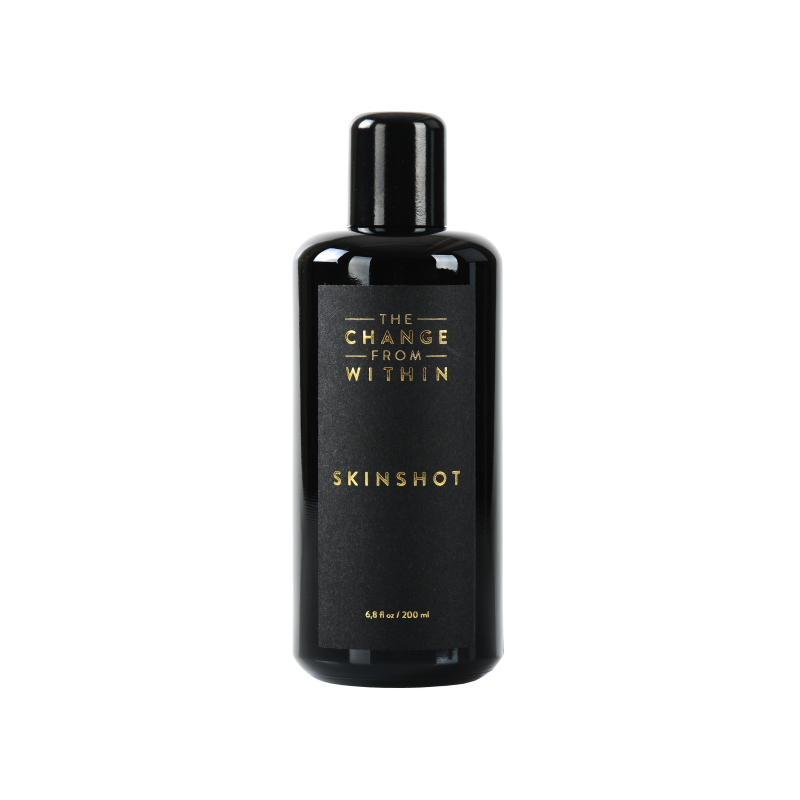 Skinshot 30-days for mild acne
Skinshot is a herbal tincture, created and composed to successfully heal acne naturally from the inside out.
The herbs are wild harvested from the Scandinavian forest and carefully selected in the exact, most potent blooming period which makes this product very effective and unique.

With a perfect blended fusion of Berberis Vulgaris, Taraxacum, Silybum marianum, Urtica dioica, Rumex Crispus and Glycyrrhiza glabra, Skinshot helps your body to collect the free radical particles that the body has created due to many different lifestyle factors, which your body will successfully detoxify through urination.
For best results you may ingest Skinshot twice daily; before or in between meals.

Includes the additional Acne Program (e-book)

Should not be consumed by pregnant or breastfeeding women.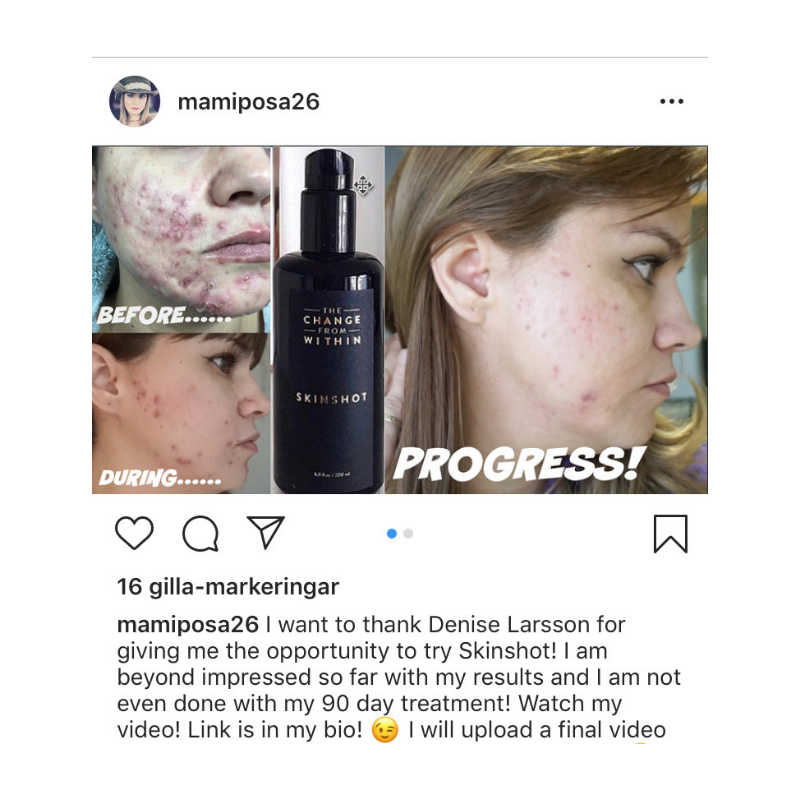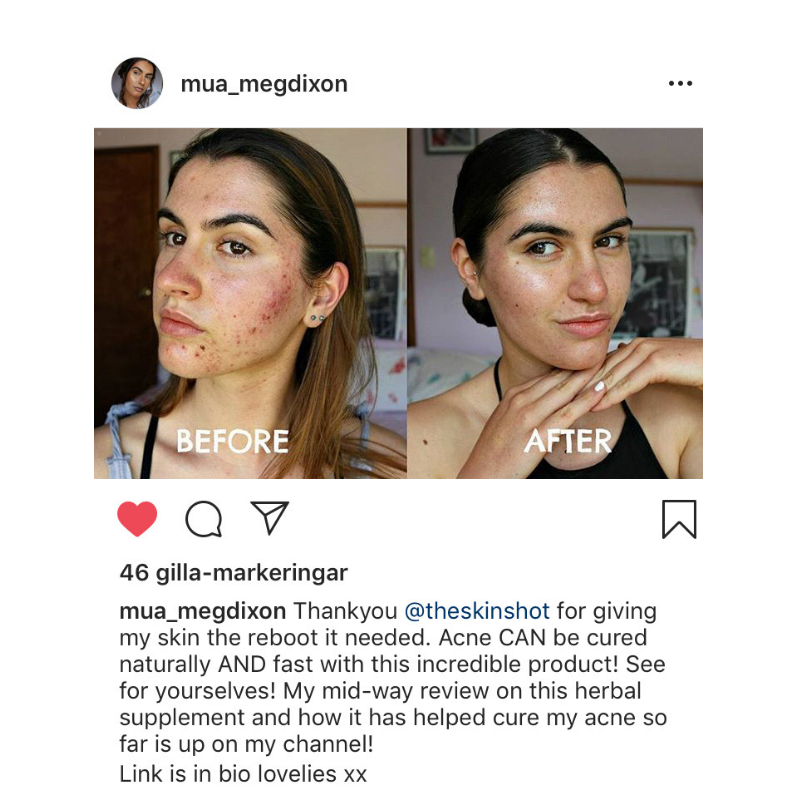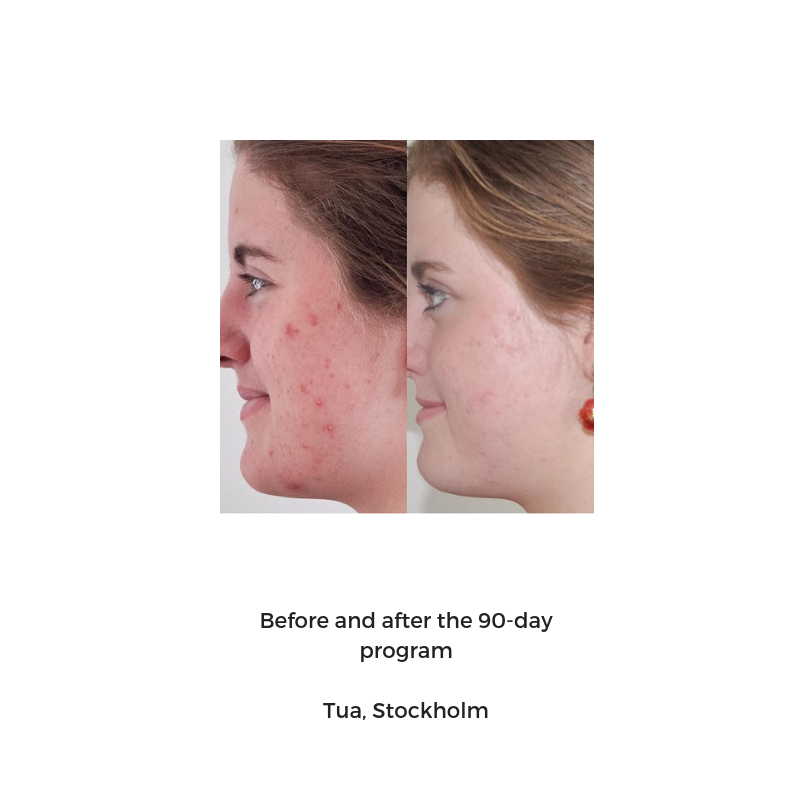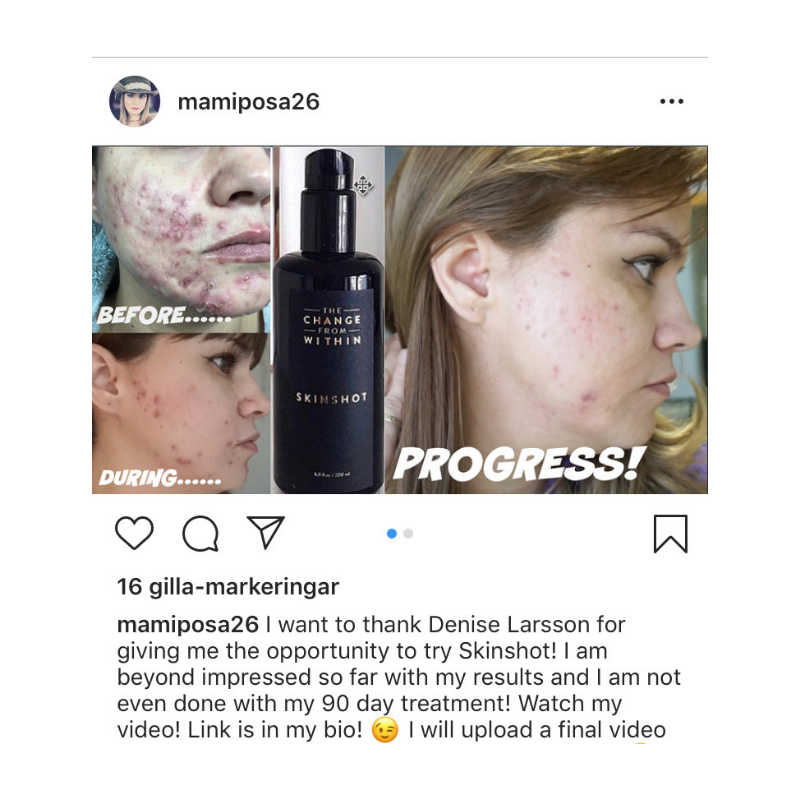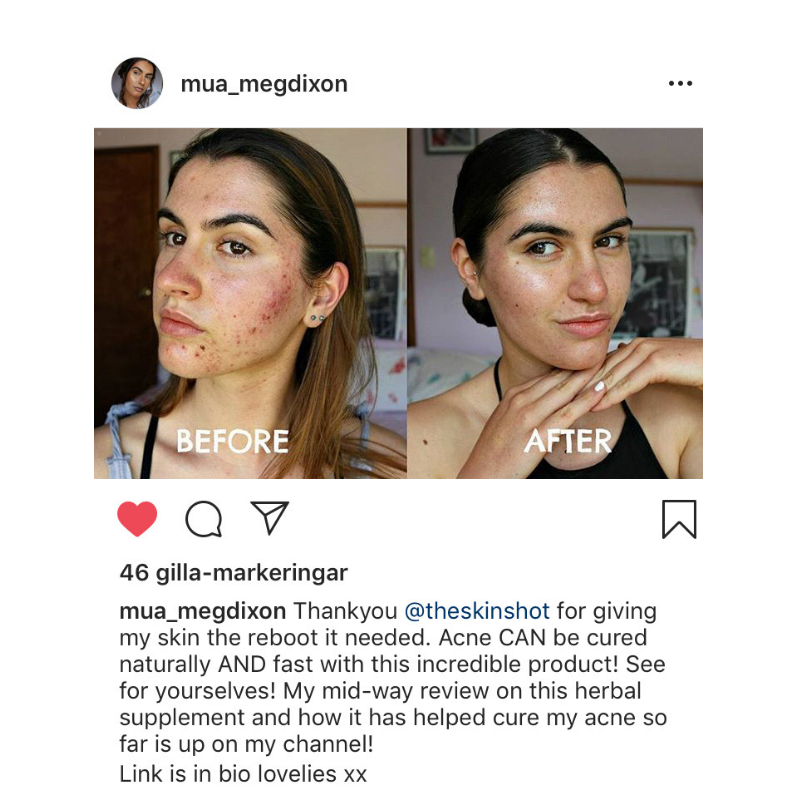 Three options to heal acne